October Updates: Radio, Radio, Radio!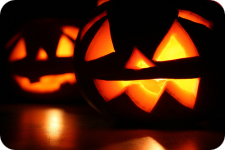 This is just a quick blurb about updates over the course of October. Our main focus has been expanding our music selection on the radio, over 150 new songs added this month! Another task we have been tackling is audio normalization, tweaking current songs as needed so some of the louder songs don't scream out at you every time they are played. There are still some in there, but it's a work in progress.

I hope to get our voting polls into a regular rotation again, updated at the beginning of each month. Looks like October's poll results find knights and ninjas to be the most popular RPG character class with mages and archers coming in slightly behind.

As usual, lots of big plans for expansion and clean-up around here, but it will take time. We are in need of some help in various areas, but I'll go into further details about that soon enough. Think you'd be interested in volunteering some of your time to help develop our community? Feel free to drop by our chatroom and inquire!

Oh yeah... Happy Halloween! Going out to a party or maybe trick or treating? Drop us a comment below and let us know what you costume you chose this year!
0 Comments
Sorry, comments are closed because article is over 90 days old.