Minor Site Updates, NEStalgia is a fun NES-style MMORPG!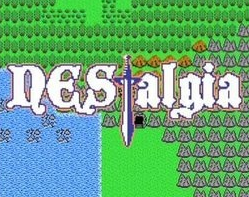 Hey everyone. We're not dead! I've made some minor changes in the past few weeks, working out bugs around the site, improving our code to be more search engine friendly, and just generally sitting and wondering what the future of RPGN will be like. I struggle to come up with ideas for the site, how we can remain unique and useful online. We've just kind of floated in cyberspace for quite awhile now, ever since our FTP mirrors went offline the site has been in decline. The tracker tried to take on the burden but it was too late I fear, that ship has sailed. Now it's time to figure out what comes next....

I am happy to see our new radio solution has been a success. We've seen an increase to radio listeners and regulars, and it seems to be working flawlessly. We continue to expand the music selection and still welcome feedback and suggestions as always. I've added two new pages to the radio -- A changelog showing recent updates to the radio system and a list of newly added songs, so you can browse and see what's new in our music collection.

A special shout out to the NEStalgia community, who have been giving me a lot of positive feedback about our site. I am a casual player on the Algol server and they seem to be enjoying the music

It's a great game if you loved classic NES role-playing games such as Dragon Quest, highly recommended. Imagine NES goodness, in MMO-style!

Oh yeah, I also finally rotated the site voting poll! I was meaning to do it monthly, but I fell a bit behind on my plans! The last poll was about what character you'd be in a role playing game, turns out most of you want to be either the main hero (24%) or a friend of the main hero (26%)! Time to find out what kind of class you'd play as a member of the party...
7 Comments
Sorry, comments are closed because article is over 90 days old.