Goodbye Torrent Tracker: Service Closed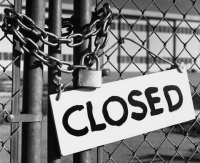 For the past 15 years, we have tried to be a good source for game music downloads and information. We have hosted various projects trying to keep the community alive. Our torrent tracker was intended to be a lifeline for our retired FTP downloading section. It had a good run, but the usage over the past year has been very low and a decision had to be made. We are retiring our torrent tracker in hopes of focusing on finding a solid direction for the future of the RPGamers Network.

I would like to take a moment to thank everyone who made the torrent tracker great and helped seed files, fill requests and keep the service alive. A special thanks to Marona for undertaking a huge part of the seeding an administration of the tracker.

Still looking for a good resource to download game music albums? Luckily nowadays there are many good resources and game albums are not nearly as rare or hard to come by. One place that does an especially good job at releasing albums in top quality is GameMP3s. I highly recommend you head over and check out their selection of torrents.
6 Comments
Sorry, comments are closed because article is over 90 days old.