Steam Holiday Sales 2011 are a go!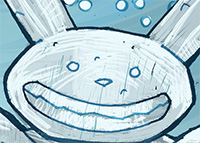 Hey hi!
Steam Holiday Sale started today.
It's the usual deal of bunch of games on sale for 24 hours, and then the games switch and the new set is on sale for 24 hours, and so on and so forth. These things last till the 1st of January, so prepare to say goodbye to all that money you probably saved just for this reason.
And to top that off there's of course varying publisher catalogs and pack deals that are on sale during this whole thing as well. So yeah, that's a lot of stuff on sale.

Additionally, there's The Great Gift Pile. How that works is basically like this, a lot of games got holiday updates and achievements, if you earn that achievement, you'll either get a gift or a lump of coal. Gifts seem to either be games, or some kind of coupons. With lump of coal, you can either save up and trade 7 lumps into a proper gift, or save them up and enter into the Epic Holiday Giveaway. The Grand Prize of that is EVERY SINGLE GAME ON STEAM. There's more info about that in the link few lines above this one. Go check it.

This all comes with a price though. Right now, the Steam servers are crawling. You'd think that their past sales would have taught them something, prepared them for this, but nope. It's always the same. It's probably going to take a few hours at least until the service becomes more reliable again.

Personally, I was eying that Pendulo Studios Adventure Pack a bit, that's pretty cheap. But I've played through 3 of those games already, so maybe I'll just pick the Next Big Thing on its own.
0 Comments
Sorry, comments are closed because article is over 90 days old.