Electronic Arts Press Event at E3 2011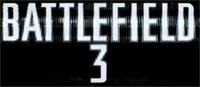 Next up, Electronic Arts.
They start the show with Mass Effect 3, awesome. Also, no mention of the dumb Kinect support, also awesome. Live gameplay, cover based shooting, some melee, looks like Mass Effect for sure. Shepard is sabotaging a Reaper base, which turns out to be an actual Reaper after they try to blow it to hell with a called in aerial bombing run. Followed by a on rails turret sequence. Closing with a release date, March 6, 2012. Neat date, 3.6.12.

Next up is some Need for Speed: The Run, developed by EA's BlackBox studio. The driving seems fast and fine I guess, but there's also sequences that are not in car, and appear to be completely scripted quick-time-events. Not really too exciting.
Star Wars: The Old Republic MMO next, Bioware doctor talks about it on stage, and then they show yet another CGI trailer. Bunch of EA Sports stuff next.
SSX, a snowboarding game makes a return, Peter Moore talks on stage about how they used NASA's satellite imagery to recreate the real world locations in the game. That's pretty impressive, but I'm not going to play that game. Also, new FIFA and a new Madden is talked about, but I tuned out on those. It's football and American football, what more do you really need to know, right? I did however tune quickly back in during the Madden thing when they started playing the Inception Trailer Music (Mind Heist by Jack Hemsey), it was weird. Like really weird. And then some social gaming with Sims Social for Facebook. Sims on Facebook. Great.

Kingdoms of Amalur: The Reckoning, dude speaks about Reckoning on the stage. Shows some video, seems like this might be a pretty neat RPG.
Insomniac, formerly a PS3 only developer, takes the stage to introduce their new multi-platform game called OverStrike. I don't know about that name, to be honest. The CGI trailer makes it seem like some kind of team based game with nice characters.

And finally, Battlefield 3. They start the demo by introducing the new Frostbyte 2 engine, which looks fucking awesome. After a quick multiplayer trailer, they start a pretty long live gameplay demo, a tank sequence in desert. So much dust in the desert. Looks so fine. Release date October 25th.

EA rocked.
2 Comments
Sorry, comments are closed because article is over 90 days old.