U.S. Supreme Court vs Computer and Video Games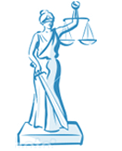 Looks like computer and video game titles are getting a hit on there bottoms from the U.S. Supreme Courts in California. In April of this year the Supreme Court has argued that violent video games are not to be sold to minors. Wasn't there an argument about this a while ago, saying that violent video games are what makes "our" children the way they are? With some cases yes that would be true but to most it's the way of life that the children have been raised.

A group called VGVN (Video Game Voters Network), along side with several other companies and people are arguing against this law, saying that it isn't the governments right to set standards.


Quote:
The industry's ESRB rating system, considered the "gold standard" of entertainment ratings by the FTC, already enables consumers to make informed and appropriate purchase decisions.

We believe parents — not the government or industry — should be the ones to decide what games, movies, books are appropriate for their children.
Head over to the
VGVN (Video Game Voters Network)
to read up on whats happening.
2 Comments
Sorry, comments are closed because article is over 90 days old.