Things from the Ubisoft event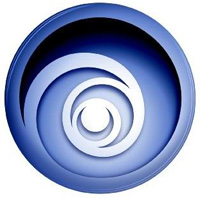 This thing happened shortly after the EA thing, and here's a quick summary of what happened. Hoping for the Beyond Good & Evil 2 footage now.

Child of Eden demoed on stage, dude kind of conducted the game, white gloves and all. Strange stuff.

Assassin's Creed: Brotherhood trailer and gameplay, Ezio jumps on a horse, and the announcer tells us that there will be horse-fighting. That's fighting while riding a horse, not fighting against a horse. Although that would be pretty awesome too.

Shaun White Skateboarding demoed, looks like a skating game with some mechanics to alter the surfaces you skate on. Looks kind of neat I guess.

Battle Tag, which seems to be laser tag, but with some kind of online component thing on your PC. To keep scores and such I guess.

Innergy, looks like Nintendo's Vitality Sensor, except that this one is made by Ubisoft. Seems like a heartbeat sensor, something about controlling your breathing, reducing stress. Sure sure, this totally belongs to a game show.

Some Kinect stuff, some kind of sports games, as well as the same demonstration as they did on the Microsoft's Event for the Your Shape fitness thing.

Raving Rabbids game, Rabbids in Time, essentially. No actual gameplay is shown, just a funny little trailer. Coming only for the Wii.

Ghost Recon: Future Soldier is shown, seems neat. Active camouflage is always fun. Lots of bad guys getting shot in the head at very close range.

Driver: San Francisco shown. Tanner is back, but he is in coma, so that enabled him to jump to any car in the city. Seems like a neat gameplay mechanic, but coma? Weird. It's probably going to be very significant thing in the story later on. He is basically racing in San Francisco, but in his own head.

Project Dust, nothing much is shown from it. Something about some tribal dudes and how they lost their way and seems like the earth is pretty much imploding on itself on this one spot.

At this point Michel Ancel's name was dropped, so I totally got my hopes up for Beyond Good & Evil 2. Not today I'm afraid. Yves Guillemot (CEO of Ubisoft) was on stage speaking with his super heavy accent, so it was kind of hard to tell what was happening, but I think there are these Ubisoft's Art Tools that Ancel and his team helped to develop.

Rayman Origins. Rayman is back, and apparently it's being developed with the tools I just mentioned. Cool. I don't have any nostalgia for Rayman, but I don't mind this. Seems like a decent 2D platformer, with a co-op.

Trackmania and other Manias. Some kind of social platform thing, for RPG, FPS and racing games. Sure, Trackmania is kind of awesome, if they can duplicate that awesomeness to other genres, why the hell not.

Michael Jackson license, but no actual game is shown. Just some people dancing on stage, I guess they will announce a game later.

And that's that for Ubisoft. No Beyond Good & Evil 2.

Future Soldier seemed like it could be a neat game, but overall really disappointing and slightly weird press event. You can check out all the trailers and gameplay at GameTrailers if you feel like it.
0 Comments
Sorry, comments are closed because article is over 90 days old.