Highlights from the Microsoft E3 event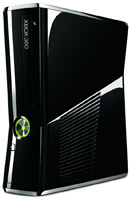 The event ended a little while ago, and here are the things that you should know about it.

Call of Duty: Black Ops trailer and live demo gameplay. The biggest surprise for me, no more silent protagonist. Seriously, the guy you play as talks. I like that, and the game looks pretty good in general as well. After that they announced an exclusive deal for all Call of Duty DLCs starting after the release of Black Ops. Might have been timed exclusive as well.

Metal Gear Solid: Rising trailer, showing a lot of sword gameplay, and a lot of cutting. Seems like you can slice very freely in that game. Like, there didn't seem to be any specific points in the bodies that piled up. Or any specific points in the watermelon either.

Cliff Bleszinski showed of some Gears of War 3, 4 player co-op, and some weird mutations. Love the lady COGs. Still looks totally like Gears though, no surprises there. I guess I need to play the second one before this comes out. I think that's sometime 2011 though, so I still got time.

Fable 3 trailer, looks totally like Fable 2, graphically and otherwise.

Some kind of an exclusive 360 game from Crytek called Kingdom. Only a live action trailer was shown, so who knows. The guys in it look straight out of Rome, so I guess it's set in that time period.

Halo: Reach single player campaign was shown, looks totally Halo like. Ends in a section with apparently space combat, so that's new.

Then all the Kinect (that's the new name for Project Natal that was announced yesterday on a separate event) stuff. Aside from the motion controls, it has voice recognition. Dude on stage demonstrated the usage in the dashboard as well as when watching movies and such. Seems like it works fine.

Kudo Tsunoda on stage presenting some games for Kinect, sports minigame collection, adventure minigame collection, some kind of kart racer called Joy Ride, and some kind of pet animal thingy, called Kinectimals. Seriously, I didn't make that name up. I don't really care about this stuff, but the animal thingy had this jumping rope part, and they totally did the matrix camera pan around the baby tiger. That was pretty funny, and the crowd love it too. Also, I think Kudo said WTF on stage when some other guy called him Lorenzo Lamas. Some third party Kinect stuff was shown, Your Shape exercise game from Ubisoft, Dance Central from Harmonix and a on-rails Star Wars lightsaber game from Lucas Arts. And Forza Motorsport guys showed some Kinect stuff, some driving and basically a virtual garage. Weird. Kinect launches in North America on November 4th, and they also mention that the worldwide launch is for the holiday season.

The show ended in the reveal of the rumored new slimmer Xbox 360 design. It's black and glossy, an absolute fingerprint magnet. They showed the comparison of size very quickly, but it looks like it's an inch or two shorter and generally slimmer. Not radically smaller though. The guy says that it's silent as well. We'll see about that. The new design looks kind of ugly and weird, not sure how that will look if it's not standing. Here's Major Nelson's Flickr gallery of the thing. I wish that they will eventually come out with something else than this glossy black finish. Ships with 250GB hard-drive, built-in WiFi, and replaces the current Elite SKU's price point, that's $299 I think. After the show they also revealed that the Arcade will get a price cut from $199 to $149, and the current Elite with 120GB hard-drive will go down from $299 to $249. The slim Xbox is shipping to retailers today, and should be available later this week.

Oh yeah, also, apparently everyone who showed up in the event got a free new Xbox 360. I don't think they were handing them out at the exit or anything, they probably shipped one for all the participants. Despite the design and glossy finish, I wouldn't have minded getting one for free.
3 Comments
Sorry, comments are closed because article is over 90 days old.