Capcom trailers flood the internet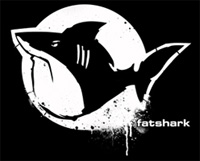 This is all coming from Captivate 10, a Capcom press event that is apparently happening right now, or maybe it has already happened. I'm not in the loop man, I don't know any of this stuff. Anyways, there is a bunch of new Capcom trailers flooding the internet right now. Some of it is not that interesting, mostly because I feel like we have already seen quite a bit of Lost Planet 2, Super Street Fighter 4 and Dead Rising 2. I mean, don't get me wrong, I'm pretty excited about these games, especially SSF4, but I'm even more excited about some other things.

Like Bionic Commando ReArmed 2, Marvel vs Capcom 3: Fate of Two Worlds and Ghost Trick. And I don't even own a DS, but Ghost Trick seems absolutely interesting, the music the trailer just kicks ass. And I'm not even hugely interested in fighting games in general, but the trailer for Marvel vs Capcom 3 looks pretty sweet. And I feel like also pointing out that the game is being done on the MT Framework. You know, the engine that is used in Resident Evil 5, Devil May Cry 4 and Lost Planet 2, among other things? It's going to look gorgeous. On the other hand, I'm not sure how I feel about the revolutionary jump ability on the BC ReArmed 2.

It's just so new and magical. If you didn't know, GRIN, the developer of the first ReArmed, went under sometime ago, and as such ReArmed 2 is being developed by a different company called Fatshark. It appears that while some of the former GRIN guys went ahead and formed a new developer called Might and Delight, some also migrated to Fatshark, who happens to also be a Swedish developer like GRIN was. But I don't know any of this stuff, what do you want from me?

Oh right, there is also lot of footage of Sengoku Basara: Samurai Heroes, but I don't know what that is. Looks like something I would not be interested in. At all. And Okamiden for the DS. I loved Okami, but Okamiden looks kind of sad.

So, click on the links on the post guys, and take a look. Maybe I'll link them all here again in a simple list for your convenience.

Lost Planet 2
Super Street Fighter 4
Dead Rising 2
Bionic Commando ReArmed 2
Marvel vs Capcom 3: Fate of Two Worlds
Ghost Trick
Sengoku Basara: Samurai Heroes
Okamiden
0 Comments
Sorry, comments are closed because article is over 90 days old.