Portal 2 officially announced for Holiday Season 2010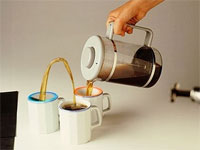 You may have heard during the last week that Valve was teasing us with some Portal related mysteries, and the community and fans of Portal went completely bonkers trying to solve all the things Valve threw at them. First they updated the game a few times, added a new Steam Achievement to the game, extended ending, all kinds of crazy things. You can read more about it elsewhere on the internets, there is too much to recap for the purposes of this little news posting.

Well guess what it all was leading to? Yeah, you guessed it (or read the title of this post), Portal 2 is coming, officially. GameInformer magazine has the scoop in the latest print, but you can already find scans of the mag on the internets if you are too cheap (or too foreigner) and can't get your hands on the print. They also have this hub set up to reveal more things about it during the month. So, if you are interested, I'm pretty sure you won't have trouble finding more info about this game.

So, what have they revealed so far? It appears that it's going to be a full priced game this time, co-op multiplayer of sorts at least, starring two robots. Yep, robots. Chell is still the protagonist of the single player experience, don't worry. And that's about all I know right now. I haven't read the GameInformer story myself yet, but based on the images on it that don't seem to be concept art, it seems to be running on a new Valve engine, and looks extremely sharp. Source Engine 2.0 or something? Who can say.

Quite frankly I would have been more excited if they had announced a new Half-Life game in the Portal game. How awesome would that have been? I mean, I'm totally pumped that a new Portal game is coming, but HL2:Ep3 would have been even more awesome. Though Gabe Newell is set to receive the Pioneer Award at GDC next week, so who knows, maybe they'll have more announcements to coincide with that. Maybe? Hopefully.
7 Comments
Sorry, comments are closed because article is over 90 days old.