Splinter Cell Conviction lands April 13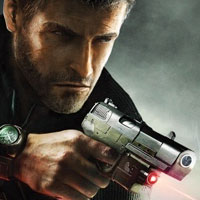 Couple weeks ago Ubisoft announced that it would push the release date of Splinter Cell Conviction back a few months, but didn't give any specific date to when exactly. The reason for the slight delay was, and I quote "The game looks brilliant, but we want it to be awesome". There is just no way I could argue with that, the quote alone speaks straight to my own heart, which is filled with awesomeness. So basically they though it could benefit from more polish, which never has hurt anyone. The new release date has now been revealed to be April 13, a little over two months from now.

If you haven't been following, Conviction is the 5th game in the tales of Sam Fisher, and without spoiling any of the things that happened in earlier games, some things went badly for Sam, and now he is very angry. From all the footage I have seen, this game takes a significant direction change from the earlier games, with much more action oriented gameplay. And in truth, the changes are welcome. The earlier games didn't really evolve from the first game all that much, with only refinements from the concepts to make them work better. In that sense it reminds me of the Hitman series, which had great ideas and concept right from the first game, but the gameplay execution took some time to catch up.

I'm excited about this game, it looks like it will be super awesome and tons of fun. And Michael Ironside is still the voice of Sam Fisher, and he still delivers.
0 Comments
Sorry, comments are closed because article is over 90 days old.