Penny Arcade Expo Warns of Swine Flu Outbreak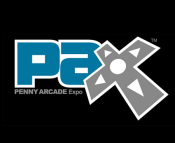 Did anyone visit the Penny Arcade Expo? Are you feeling a bit sick when you returned? Do you have a high fever, nausea, and fatigue? If so, you may have a case of the swine flu.

Mike Krahulik warned everyone who attented the Penny Arcade Expo: "PLEASE if you feel symptoms (fever, etc) call your doctor."

We have a list of potentially infected flights and trains leaving the Expo. Check after the break for a full list, and more information.

Also, for more general information about the swine flu (H1N1 virus), check out this link.

Flight List for those with Confirmed Cases:

Departed Sunday:
Alaska Airlines #664, Seattle to Dallas, Departed Sunday Night
JetBlue #498, Seattle to Boston, Departed Sunday Night
United #958, Seattle to Chicago, Departed Sunday Morning

Departed Monday:
Alaska Airline #12, Seattle to Boston, Departed Monday Morning
American Airlines #1414, Seattle to St. Louis, Departed Sunday Afternoon
American Airlines #1162, St. Louis to Chicago
Delta #1050, Seattle to Atlanta, Departed Monday Morning
Delta #1058, Seattle to Atlanta, Departed Monday Afternoon
Frontier #432, Seattle to Denver, Departed Monday Morning
Horizon #2475, Seattle to Santa Rosa, Departed Monday Afternoon
JetBlue #176, Seattle to New York, Departed Monday Morning
Northwest #154, Seattle to Minneapolis, Departed Monday Super Early morning
Southwest #1221, Seattle to Salt Lake City, Departed Monday Night
United #356, Seattle to Denver, Departed Monday Afternoon
United #416, Denver to Tulsa, Departed Monday Night
United #505, Denver to Albuquerque, Departed Monday Night
US Airways #685, Seattle to Phoenix, Departed Monday Morning
US Airways #156, Phoenix to St. Louis

Departed Tuesday:
Frontier #432, Seattle to Denver, Departed Tuesday Morning
Virgin #755, Seattle to San Francisco, Departed Tuesday Afternoon

Train List for those with Confirmed Cases:

Amtrak Coastal Starlight #11, Seattle to Los Angeles, Departed Monday Morning

There is nothing to worry about really. Having good hygiene, visiting your doctor, and just staying at home afterwards will help.

Now flu season is coming soon so for us gamers we should take a lot of precautions. Here is what you can do to lessen your chances of being sick:

-Wash your hands with antibacterial soap and warm water. Especially after you use the bathroom, take out garbage, or doing any dirty work. Also avoid touching your eyes, nose, and mouth.

-Stay at home if you are sick and avoid close contact with people who are sick. That includes skipping work or school. If your boss threatens you...well...he/she should be thankful he didn't get the flu



-Cover your mouth when sneezing or coughing with a tissue. These are ways how the flu can be transferred. Scold your kids if they don't of course.

-Although not said, but I recommend, use an antibacterial wipe to wipe your mouse, keyboard, controllers, etc. Anything that you use your hands with to play video games because germs can spread from your hands.

Now you're saying "Isn't this the same way to prevent the regular flu?" Yes. These basics are the exact same whether you get the regular flu or the Swine Flu.
3 Comments
Sorry, comments are closed because article is over 90 days old.